BirdWeb: Seattle Audubon's Guide to the Birds of Washington State
Bird of the Week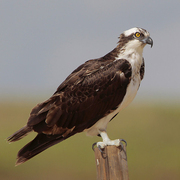 This migratory white hawk feeds almost exclusively on fish. The bird's special reversible hind toe and grippy pads on the bottom of its talons enable it to grasp its slippery prey. It carries the fish head first to reduce wind resistance. Ospreys are migratory and very rare in Washington in winter, returning in spring to build nests on platforms, often on man-made structures.
Birding Site of the Week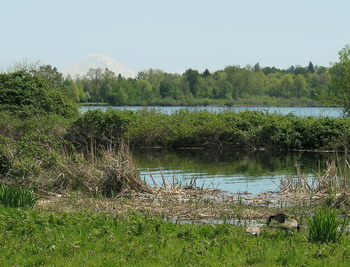 The Union Bay Natural Area, or "Montlake Fill," is one of the premier birding sites in Seattle. The "fill" is a former landfill located on the banks of Lake Washington adjacent to Husky Stadium. The microhabitats of the site attract a large variety of birds year-round, and you may be able to find American Bitterns, Common Yellowthroats, Peregrine Falcons, Green Herons, Marsh Wrens, and Rufous and Anna's Hummingbirds.
Get Involved with SAS

Seattle Audubon has numerous resources available to you.