BirdWeb: Seattle Audubon's Guide to the Birds of Washington State
Bird of the Week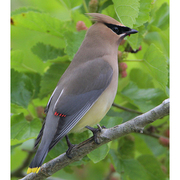 The brown crest and black mask of the Cedar Waxwing make this species unmistakable. These birds are generally found in flocks throughout Washington State at varying times of the year. Named for the vibrantly colored waxy secretion at the end of its secondary feathers, the waxwing is one of only a few North American birds that specialize in eating fruit (berries).
Birding Site of the Week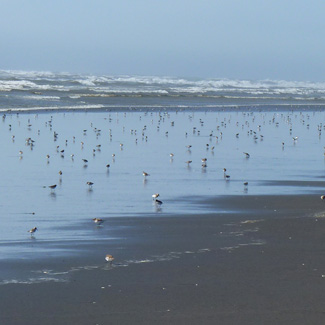 Check the Point Brown jetty for Heermann's Gulls and migrating shorebirds such as Wandering Tattlers, Surfbirds, and Black Turnstones. Drive to nearby Ocean Shore Sewage Treatment Plant and Oyhut Wildlife Recreation Area for additional species of sandpipers and plovers; these areas are especially rich with birdlife during migration.
Get Involved with SAS

Seattle Audubon has numerous resources available to you.