BirdWeb: Seattle Audubon's Guide to the Birds of Washington State
Bird of the Week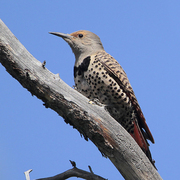 The Northern Flicker is our only brown woodpecker, an adaptation that helps camouflage this species as it often forages on the ground. In spring, male Northern Flickers - like other woodpeckers - drum to advertise their territories and attract the attention of females, often to the lament of homeowners with metal chimneys or gutters. There two forms - "Red-shafted" and "Yellow-shafted" - are distinguished by plumage and distribution, but hybridize where their ranges overlap.
Birding Site of the Week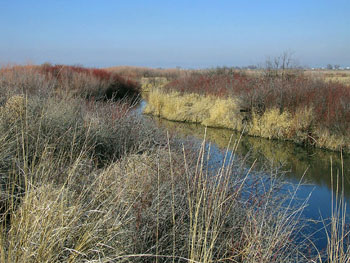 Toppenish consists of brushy creek bottoms, wet meadows, sagebrush, and croplands spread over 27 miles of the Yakima Valley -- a valuable resting and feeding area for up to 30,000 migrating waterfowl. You may glimpse one of the many species of birds that breed here, including Loggerhead Shrike, Lazuli Bunting, Common Nighthawk, Gray Catbird, and Long-billed Curlew.
Get Involved with SAS

Seattle Audubon has numerous resources available to you.