BirdWeb: Seattle Audubon's Guide to the Birds of Washington State
Bird of the Week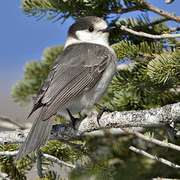 Also known as "Camp Robbers" and "Whiskey Jacks," Gray Jays are commonly encountered at many popular destinations in the Cascade, Olympic, and Blue Mountains. Gray Jays are omnivorous, eating seeds, berries, insects, fungi, small rodents, eggs and nestlings of other birds, carrion, and campground handouts. With their sticky saliva, they store food in bark crevices (above the eventual snowline), and their excellent spatial memory allows them to collect their cache in winter.
Birding Site of the Week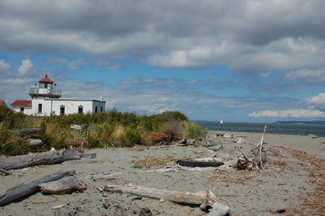 Don't let its anti-climactic name fool you. Point No Point is an excellent place to visit, especially in winter. Show up about an hour before high tide and be treated to fly-by waterfowl, alcids, loons, grebes, and gulls. The bushes and trees can host a variety of wintering or migrating songbirds.
Get Involved with SAS

Seattle Audubon has numerous resources available to you.