BirdWeb: Seattle Audubon's Guide to the Birds of Washington State
Bird of the Week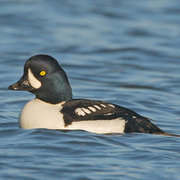 Want to catch a glimpse of the distinctive iridescent purple head contrasted by a white crescent shaped eye patch of the male Barrow's Goldeneye? Or the head pumping, wing flapping winter courting behavior as this handsome guy works to find a mate?
Birding Site of the Week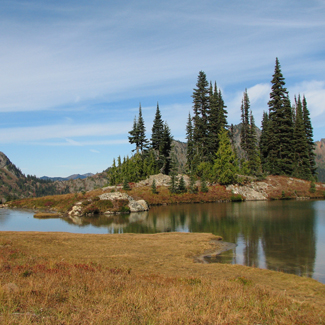 Snow at Naches Peak melts in late June (but check conditions) and offers good opportunities for higher elevation birds including Clark's Nutcracker, Northern Goshawk, Townsend's Solitaire, Northern Pygmy-Owl, Hermit Thrush, and possibly Gray-crowned Rosy-Finch.
Get Involved with SAS
Seattle Audubon has numerous resources available to you.